10th Anniversary Party for The Dialogues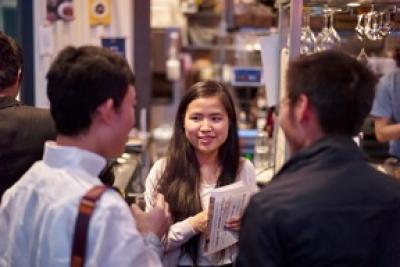 On April 25th 2015, a celebration took place to mark the 10th year of The Dialogues short-visit, short-stay programs within the College of Economics. Over 50 graduates, current students and associated faculty came together in Shinagawa, Tokyo to mark the occasion. Also in attendance were two special guests. Professor Pompeo Della Posta was there from the University of Pisa, our partner institution in Tuscany, site of the Euro-Japan Dialogue in 2007 and 2009. The other special guest was Professor Claudius Claiborne, a visiting Fulbright scholar from Texas Southern University. The latest short-visit program in the College of Economics line-up, Global Applied Economics Forum, will visit Texas Southern University in 2016.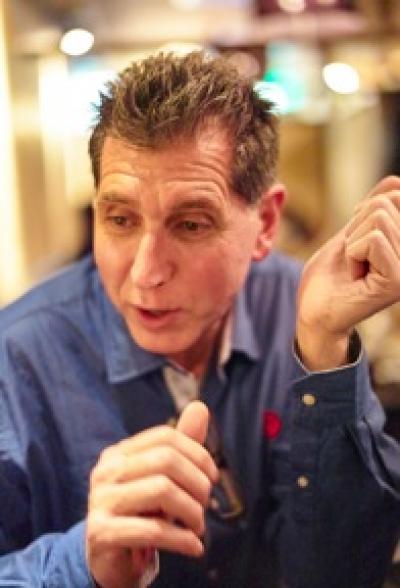 One key feature of The Dialogues is the fact that they are student-centered, student-led programs. To reflect this, the party featured participation by current and former students. The evening was expertly hosted by Soyolma Otgonbayar, a third-year international student who is already a veteran of both Euro-Japan Dialogue and Asia Dialogue. Switching effortlessly among Japanese, English and Mongolian, she kept up a lively tempo and created a relaxing and pleasant atmosphere for all participants. Following the 'kanpai' by Professor Kenji Watanuki, a Keynote Speech was delivered by Kanako Shoji, a member of the 2013 Euro-Japan cohort who visited University of Glasgow and Trinity College, Dublin. Now working with a major banking organization, Ms. Shoji reflected on the invaluable learning opportunities afforded by The Dialogues, and urged the current cohort to take full advantage of the program.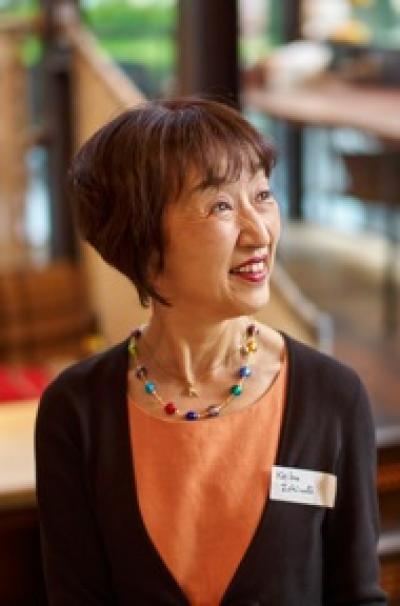 The closing speech was made by Kana Uchida, of Chubu Electric Power Company, who travelled to Italy, Wales and Czech Republic with Euro-Japan Dialogue to present and debate with European peers. Ms. Uchida paid tribute to Professor Keiko Ishiwata, whose efforts contribute greatly to The Dialogues, not least of all through making sure grant funding is available for participants. Ishiwata-sensei was presented with a bouquet of flowers in appreciation of her contribution over the years.
There are currently three Dialogues in College of Economics. Euro-Japan Dialogue began in 2006 with a visit to two European universities, University of Erfurt in Germany and University Paris-Est Creteil in France. In the 10-year lifetime of the program, over 120 YNU students have visited 19 universities in 11 European countries, analyzing and debating such topics as Immigration, Inequality, and the Eurozone crisis. Asia Dialogue sees 10 YNU students visit our partner institutions East China Normal University in Shanghai and Beijing Normal University to explore topics such as The Modern City, or Promoting Sustainable Tourism, from cross-disciplinary perspectives. The Chinese cohorts make reciprocal short-stay visits to YNU, enhancing the friendship and collegiality between Japan and China. Global Applied Economics Forum gives students with advanced English and academic presentation skills the opportunity to further their international experience in various overseas sites. The 2013 cohort visited Chulalongkorn University, Bangkok, and the 2014 cohort went to RMIT University, Melbourne to present on the economics of Japan's cultural contents industries.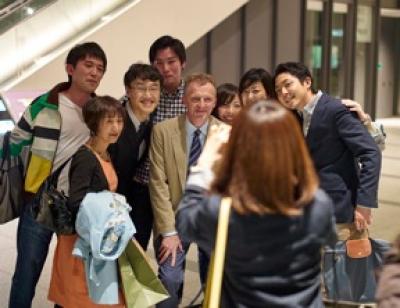 The reminiscences and anecdotes of the party participants testified to the fact that The Dialogues contribute greatly to the international education aims of College of Economics and YNU. It is hoped that the programs will strengthen that contribution as they enter their second decade.